BECAUSE LIFE IS DEDICATION TO PEOPLE WE CARE ABOUT
WHAT ARE AGUARA CHOCOLATE CORPORATE GIFTS?
Corporate gifts are intended for all companies looking for something original and unique. One of the main goals of corporate gifts is communication with business partners and employees through which you want to thank them for successful cooperation.
Properly chosen corporate gifts represent a perfect investment, not an expense, as they are often seen. Our years of experience creating corporate gifts and recent research have confirmed that there is no better way to make a strong impression on clients or colleagues. All Aguara chocolates are premium products made from the highest quality cocoa, fruit, and spices, making our chocolates a perfect gift.
Let's design original and unique corporate gifts that will adequately reward your employees' performance and the loyalty of business partners and associates.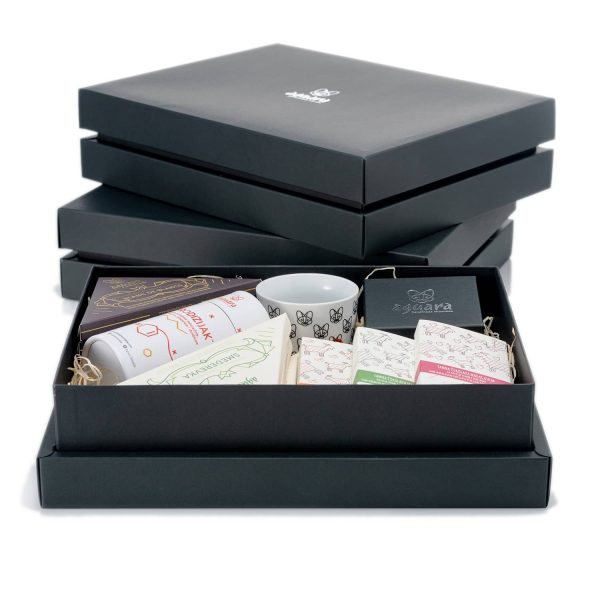 Corporate sweet gift boxes LUX
Dedicate to your employees or business partners different, personalized gifts.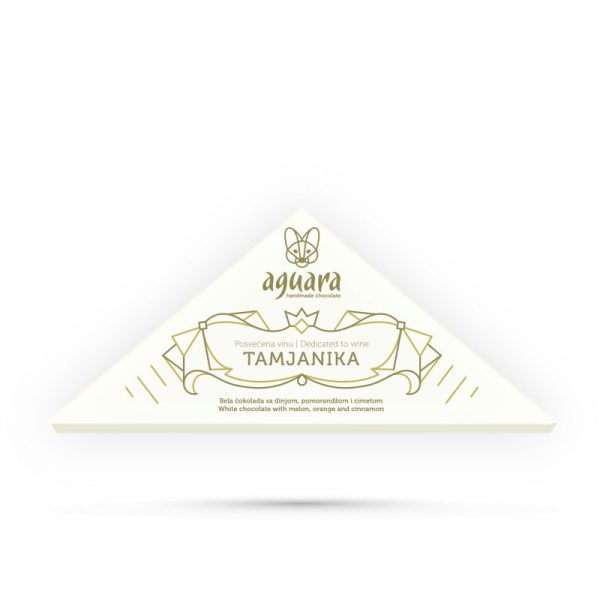 Custom design
Aguara chocolate package can be made with our unique and original or with your custom design.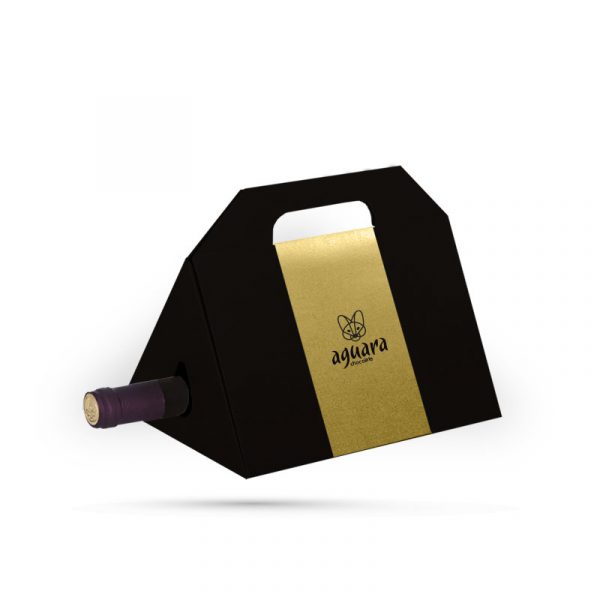 Choco-wine box
Choco-wine box is a unique and original gift with two Aguara chocolates and a bottle of wine.
Compliment card
Keep Aguara chocolate package design and add compliment card with your logo or message.
Working for years in global corporations, I was always glad when I was able to make my colleagues abroad happy with a product from my country. So the original Aguara chocolates, handmade and dedicated to the best Serbian wines, were part of our company's Christmas gifts. Packed in unusual triangular boxes with a modern design, incredible texture, and refined taste, they went well with other gifts. I recommend tasting small broken pieces with wine or coffee if you prefer that way. In any case, a subtle delight for all the senses.
Miloš Đurković
|
Generalni Direktor - SAS Adriatic Region
No matter how simple it may seem, choosing a corporate gift is a responsibility towards co-workers, clients, and the company's image. That's why when choosing a gift for the Eighth of March, we decided on Aguara. Chocolates that bring a complete approach to sensual pleasure have earned the attention of our ladies. We were looking for something specific and unforgettable, worthy of such a holiday, and Aguara fully justified our expectations.
Gordana Sakić
|
Organizator promotivnih aktivnosti, Sektor Marketing - SAGA
The unique, genuinely original idea of ​​these great people who created chocolate dedicated to wines was the perfect business gift in the ideal blended wine and the chocolates intended for it. It was a pleasure to send such a lovely gift to business associates as a sign of gratitude and reaction with the bright sun. He singled out this gesture not only with the idea and design but also with the unique tastes of handmade chocolates! I give a warm recommendation from the bottom of my heart to contact Svetlana and Miloš for a business gift, and not just because I am a fan of the chocolate of my first bite!
Jelena Čolović
|
Communication Manager, FAME Solutions