Ruby chocolate is unique, different in color, and all the way to taste, unusual and unexpected. Whoever tried it did not remain indifferent to it. We talk about unique ruby chocolate. Have you ever tasted it?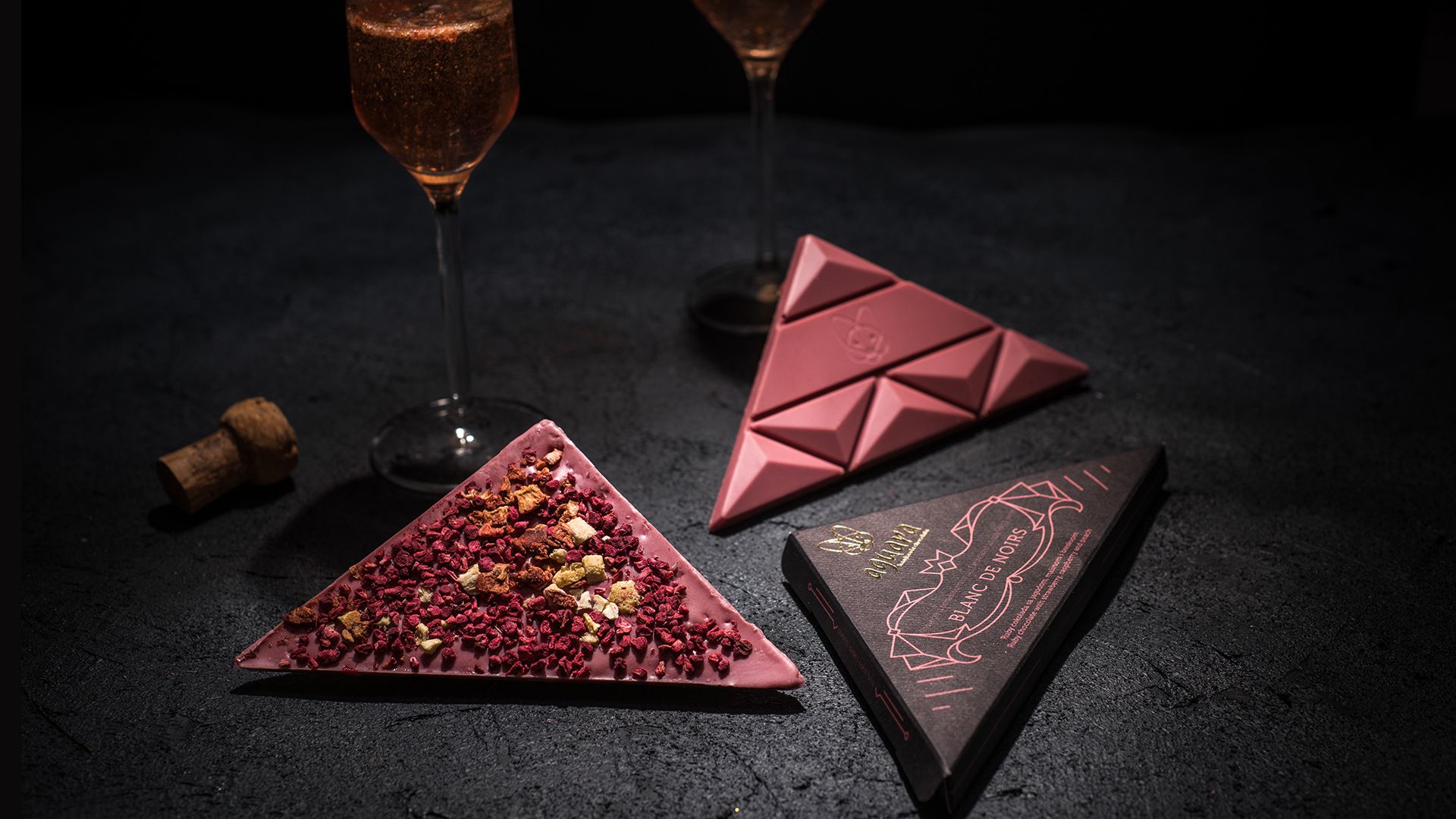 Ruby chocolate- fourth type of chocolate
In addition to white, milk, and dark, the fourth type of chocolate has recently emerged on the market. You can guess, it's ruby, one of the biggest chocolate innovations in the last 80 years.
More than ten years ago, a special kind of cacao was found. What makes this variety apart from others is the specific color of the cocoa beans. Namely, during the fermentation of cocoa beans are given a pink color that they retain until the chocolate is formed. From the moment when this type of cocoa bean was found and ruby chocolate was created, the recipe is kept confidential and as a top-secret. Barry Calalbaut is behind the development of this chocolate.
Just like grapes, which are used to produce specific wines, ruby cocoa beans require an appropriate climate and climate for cultivation. This cocoa variety is mostly grown in Brazil, Ecuador, and the Ivory Coast.
Ruby chocolate is made from ruby cocoa beans
No artificial flavors or colors are added to ruby chocolate. Although many colors of ruby chocolate are a bit intriguing, they are natural.
How does it taste?
Ruby chocolate has an unusual taste. It is neither bitter nor milky nor sweet. It is an atypical aromatic complex dominated by notes of fresh berries. It has a light creamy texture, between milk and white chocolate, with acidic fruit tones, among which you are particularly overwhelmed by the tones of raspberry and strawberry. Because of its diversity, ruby chocolate inspires the discovery of new seductive combinations and recipes with fruits, spices, nuts …
It is declared as milk chocolate, but it has a higher percentage of cocoa.
Aguara ruby chocolate
It is this type of chocolate that inspired us to create our ruby chocolate that will delight your palate on special occasions. The limited-edition Aguara ruby chocolate is designed to go with pink sparkling wines labeled Blanc de noirs. These are sparkling wines made from pinot noir. Certainly, the most famous wines of this type are those originating in the French region of Champagne. In addition to these world-renowned wines, there are enough quality and interesting sparkling wine in pink bubbles in Serbia. See what it is that makes Aguara chocolate dedicated to Blanc de Noirs sparkling wines unique.