The history of making champagne and chocolate has no touching points, but blending them in almost certainly opens the door to a sweet paradise.
Aromas of wine and chocolate depend on the influence of climate, soil type, production method, wine blending, or mixing of different cocoa beans. Each year, depending on the harvest, they are different. Particularly interesting for wine and chocolate is that their product is very similar. Namely, the fermentation of wine and chocolate uses the same yeast. Perhaps this is precisely why wine lovers are also chocolate lovers.
About Champagne
Sparkling wines are woven through history, legends, and romantic stories. The great bubbles were a symbol of celebration and luxury, an integral part of the fashion industry and cinema. According to the available information, the first sparkling wine was Champagne, made in the 17th century. Its creator is considered the monk Dom Perignon. From then until today, the popularity of the famous Dom Perignon wine house Moet et Chandon has continued.
Champagne comes from Champagne, the northernmost and coldest area of ​​France. The only permitted method of producing champagnes is prescribed by the 1927 law and is known as the traditional method (Methode champenoise). White and pink champagnes differ in color, but there are also red champagnes (Australia). The varieties allowed in the production of champagnes are Chardonnay of whites and Pinot noir and Pinot meunier of black types. There are the following champagnes in quality:
Prestige or Tete de Cuvée – the highest quality champagnes, are cuvee from individual years and are aged between 4 and 7 years,
Vintage or Millesime – aged for 3 years in a bottle, made from wine from one year only in exceptional years and
Non-vintage – they are aged for at least 15 months in a bottle and represent a cuvee of wines from different years.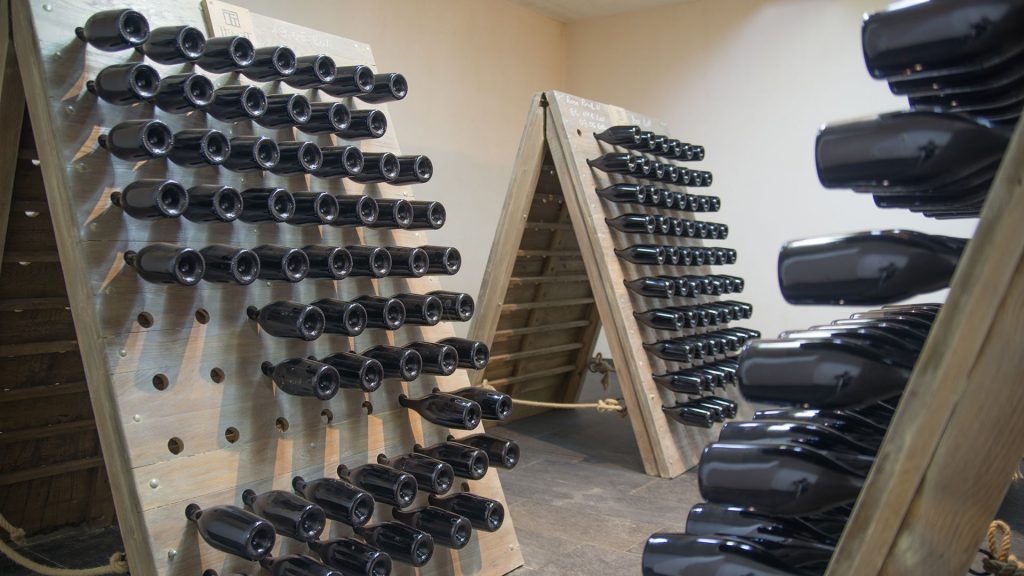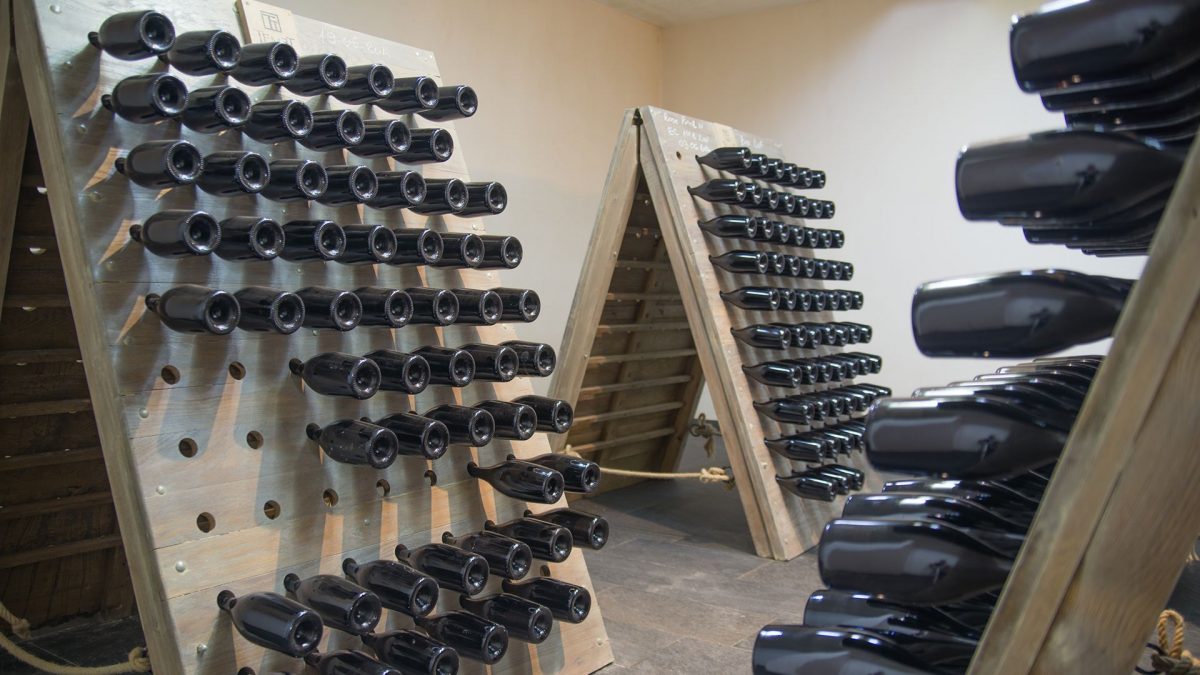 The amount of sugar varies: Extra Brut (very dry), Brut (dry), Demi Sec (half sweet), Sec (semi sweet) and Doux (very sweet).
About chocolate
According to ancient traditions, chocolate was first mentioned in the 4th century AD when the Mayans discovered the "divine" tree (cocoa tree) in the present-day area of ​​Mexico. During the ceremony, a beverage was prepared for kings and gentlemen, a cocoa beverage, and chili peppers. Each chocolate drink had its own spice mix and its name.
Chocolate is first mentioned on the soil of Europe in Spain, where the first house for serving chocolate was opened. It is from Spain that the cult of chocolate drinking has spread throughout Europe. In the upper classes of society, chocolate is drunk with the addition of various spices (cloves …). A significant shift in the use of chocolate came from Dutchman Konrad J. van Houten, who invented a hydraulic press for cocoa beans in 1828. Cocoa bean pressing produced cocoa powder, after which it was treated with alkali salts and, as such, became soluble. Ten years after the invention, new processes were discovered during which cocoa butter was melted and mixed with powders, added sugar, milk, creating for the first time the smooth mass known today as chocolate that has changed and perfected over time.
Today there are four types of chocolate milky, white, dark ruby ​​innovations. The most crucial chocolate manufacturers are Belgium, Switzerland, the Netherlands, Italy, England, Germany, France …
Champagne and chocolate are an irresistible pleasure even though at first glance, they seem like an impossible couple. Due to the chocolate sweetness, there is a conflict of aromas, so the generosity of the chocolate may make the champagnes sour. So always follow the golden rule regardless of the type of wine; food flavors should never override wine flavors. Sweet and sweet and the full contrast of aromas sweet and bitter. This way, you will never spoil your enjoyment
Pairing recommendations are:.
Demi-Sec (semi-dry) and Sec (semi-sweet) champagne
Milk chocolate is best blended with semi-sweet and semi-sweet champagne. Especially with champagnes that basically have chardonnay (Chardonnay). First of all, because chardonnay as a variety, from certain places, has a pronounced creamy aroma and, therefore, perfectly accompanies the aromas of milk chocolate.
Sec (semi-sweet) and Doux (very sweet)
These two styles go best with white chocolate. White chocolate does not contain cocoa but cocoa butter with added sugar and milk powder that makes it very sweet. That is why the rule of pairing sweet with sweet is used here.
Demi-Sec (semi-dry) champagne
Semi-dry champagnes go great with caramel chocolate. Caramel adds to the sweetness of the chocolate. This type of chocolate has the perfect harmony of sweetness, fat, and bitterness. In this combination, the sweetness goes excellent with the semi-dry champagne.
Rose champagne
The most rewarding pairing champagnes. Pink Pinot Noir Champagne (fruitiness and mild tannins) goes great with milk chocolate filled with strawberries or some subtle topping.
Inspired by the famous champagnes but also by the increasing quality of sparkling wines from Serbia, we have created two unique Aguara chocolates dedicated to sparkling wines. The first Aguara chocolate is white with caramel, which with the addition of cinnamon, melon, lemon, and apple, goes well with sparkling wines labeled blanc de blancs, which exclusively have wine chardonnay. See more at the following link for more about her.
The second Aguara chocolate is exceptional because it is a new type of chocolate called ruby. The very aromatic ruby chocolate complex inspired us to create it specifically for pink champagnes made exclusively from pinot noir with the blanc de noirs label.